Importance of Cleaning and Maintaining YouR AR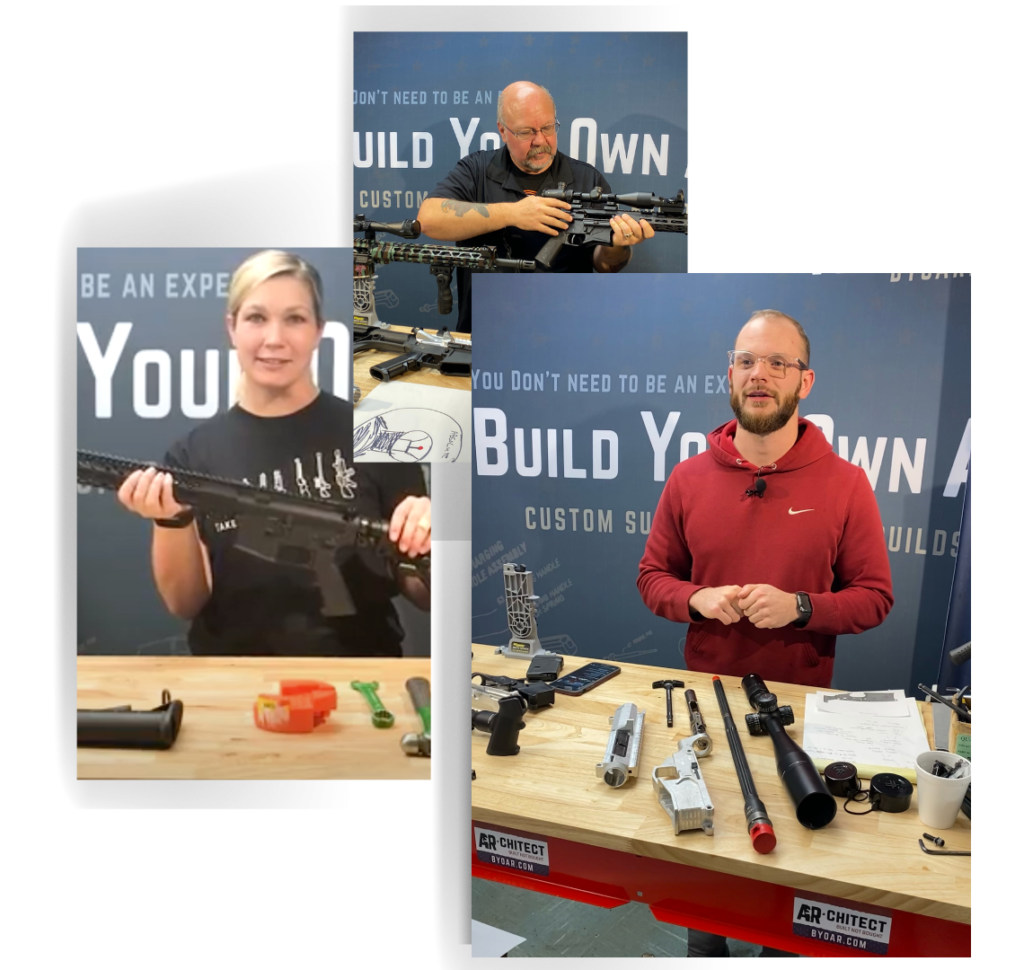 So you've bought your AR, shot your AR, gone through some boxes of ammo, and now you need to know how to clean and maintain your AR. Stage 2 of the AR Evolution is all about developing your AR knowledge when it comes to: cleaning, maintenance, ammo (sourcing & storage), and, of course, preparing to buy your next AR!
Our best advice is to get that new rifle and shoot it "as is" for a while. Learn the ins and outs of maintenance, cleaning, and areas for improvement. Watch some videos so you have an understanding of how the parts work and interface with each other. Try some of your buddies rifles that have already been upgraded.
At that point you can decide what you like and do not like so you can begin your upgrade process. Remember, you don't have to be an expert to build or improve your AR. We are here to help with expert guidance and instructional videos!
Three things you will learn in level 2
As a Level 2 AR*chitect, it's time to learn how to properly clean and maintain your AR.
Check out this video from Jim to get a feel for how to best care for and clean your AR. While you're at it, join the AR*chitect Facebook Group for more helpful tips and resources.
A malfunction at the range might be embarrassing. A malfunction that results in a personal injury could prove life-threatening. Will you be ready???
The next step in your AR evolution is learning to troubleshoot your AR when it goes into a Failure Mode. These vital skills will save you time, money, and maybe your life. 
Check out this video from Jim for a baseline of insight as to why you need to learn how to troubleshoot your AR.
Learn how to clean your gun – Check!
Learn how to troubleshoot your gun – Check!
Next up: Optimize your gun by using the right ammo. Check out the video.
Learned what you need on Level 2? Let's move on to Level 3. 
Not quite at Level 2 yet? Check out Level 1.
Level 2 assessment coming soon!
AR*chitect /ˈärkəˌtekt/ noun
A person who designs, builds, and maintains their own rifle.
The first step on your AR*chitect Evolution is figuring out which stage you are in. Need some help? Fill out our online form and our AR experts will give you a customized AR Profile – full of info and recommendations made just for you.