5 Simple Upgrades For Your AR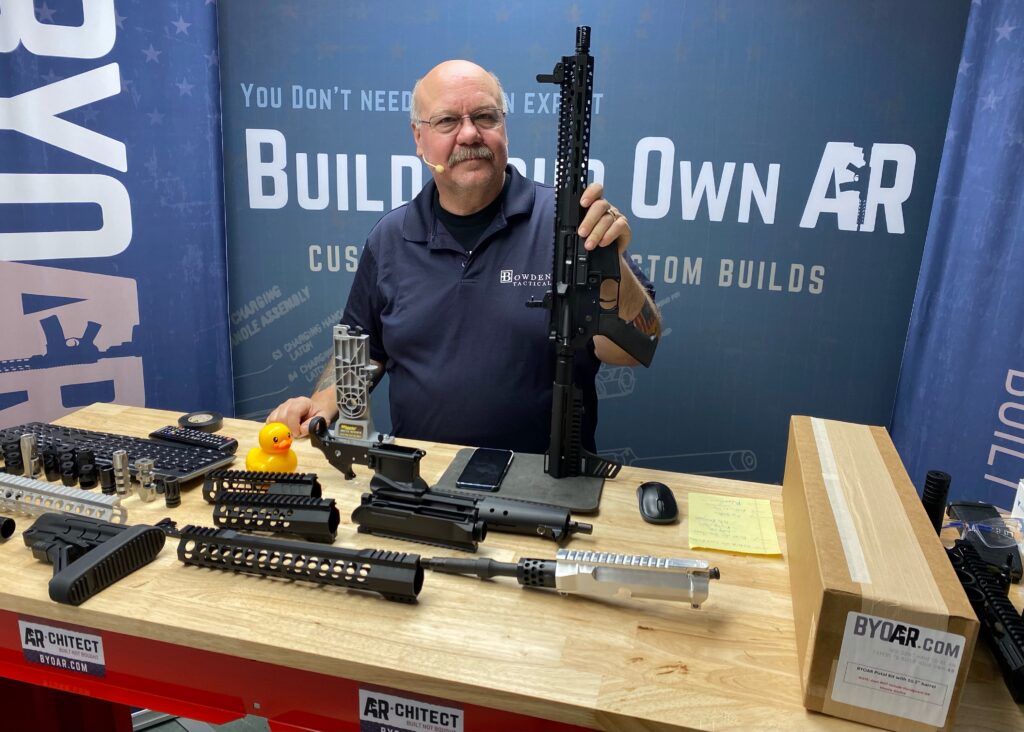 So you bought that Smith & Wesson M&P Sport or the Ruger 556 and now you want to get an AR upgrade and 
improve your accuracy.
There are a few simple upgrades for your AR that aren't difficult to install and won't bust the bank (unless you get top of the line parts).
Quality optics to improve your accuracy beyond a couple hundred yards.
Single or two stage triggers that give you way better accuracy than the MIL-Spec triggers that come with your standard AR.
Precision match ammunition to improve your accuracy and consistency.
Upgraded the barrel of your AR to increase accuracy and allow for precision shooting even at long distances.
Install a free float handguard to reduce pressure points, increase the length of your sight radius and allow for the addition of other accuracy-improving accessories.
Three things you will learn in level 3
As a Level 3 AR*chitect, it is time to make some upgrades to your gun. This is where the real fun begins!
Check out this video from Jim for insight on some of the most common handguard upgrades. While you're at it, join the AR*chitect Facebook Group for more helpful tips and resources.
There are a million reasons to love the Red Dot. 
Check out our video from Jim to learn more about why you need one!
You've got a Free Float Handguard. You've got a Red Dot Optic. Now, complete the accuracy trifecta… with a new Trigger! 
Check out this video from Jim to learn why this is your next logical upgrade.
Learned what you need on Level 3? Let's move on to Level 4. 
Not quite at Level 3 yet? Check out Level 2.
Level 3 assessment coming soon!
AR*chitect /ˈärkəˌtekt/ noun
A person who designs, builds, and maintains their own rifle.
The first step on your AR*chitect Evolution is figuring out which stage you are in. Need some help? Fill out our online form and our AR experts will give you a customized AR Profile – full of info and recommendations made just for you.