5 Tips for Your A2 Upgrade
Want to know the easiest method of upgrading your standard AR15 With an A2 system? Put your A2 handguard and sights back on the shelf and replace them with a custom design. Seems intimidating? Don't worry, even beginners can master an A2 replacement. These tips can get you started in the right direction.
Watch our full instructional video to see how easy and fast it is to upgrade to a rail system.
Don't be intimidated, this really is not that difficult. If you get in a pinch we are here to help. Join our AR*chitect Facebook group for one-on-one advice (we can even set up a live video feed to walk you through the process).

Older, well-used guns might require some extra elbow grease and some intimidator tools. You may well damage your old barrel nut getting it off, but you're not going to use it again anyway.
Your barrel is likely not dimpled for a low profile gas block. The spaghetti method is great for gas block alignment. Check out our Quick Tip video.
The right tools make the job much easier. A bench vise, roll pin punches, hard punches, and vise blocks are a must.

Use Birchwood Casey's Alumablack to touch up any nicks or scratches. A little secret…. Alumablack works on steel too.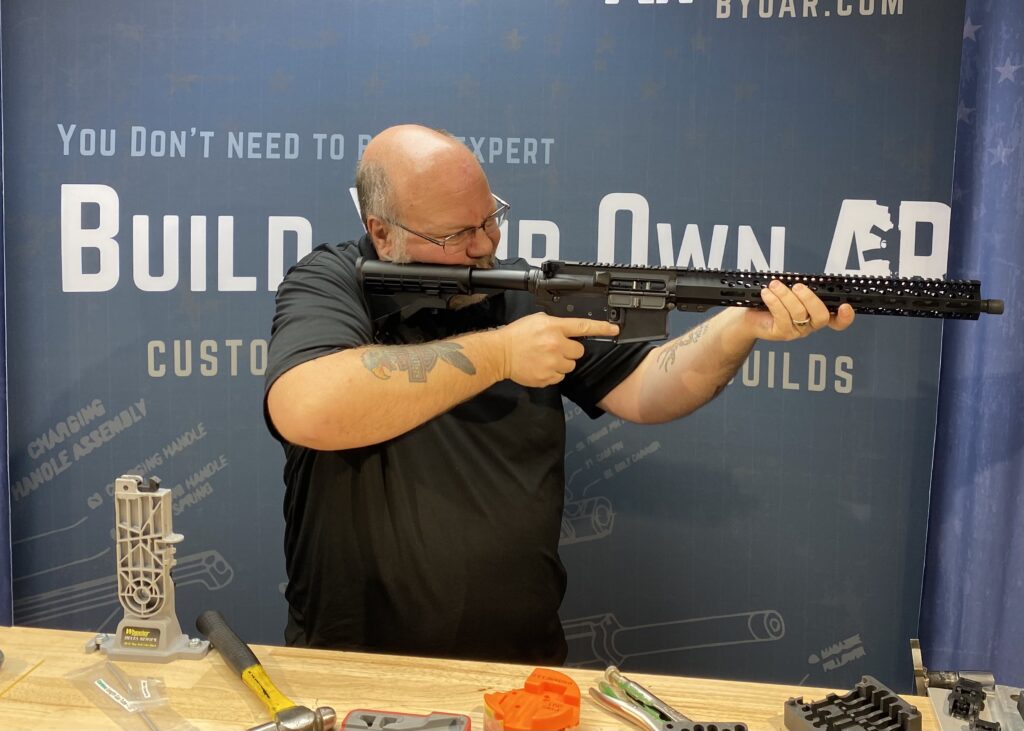 Happy upgrading and remember SAFETY FIRST….
Ready to upgrade your A2 system? Find the right option in our shop.