So you've decided to give that old rifle a face lift. A cerakote job is one of the best ways to really put some style on it!
When you want to cerakote your rifle, there are two options for you:
Send the whole rifle to the cerakoter and pay them to dis-assemble and re-assemble (usually $100 or more).
Do the prep work yourself and send only the parts you want coated.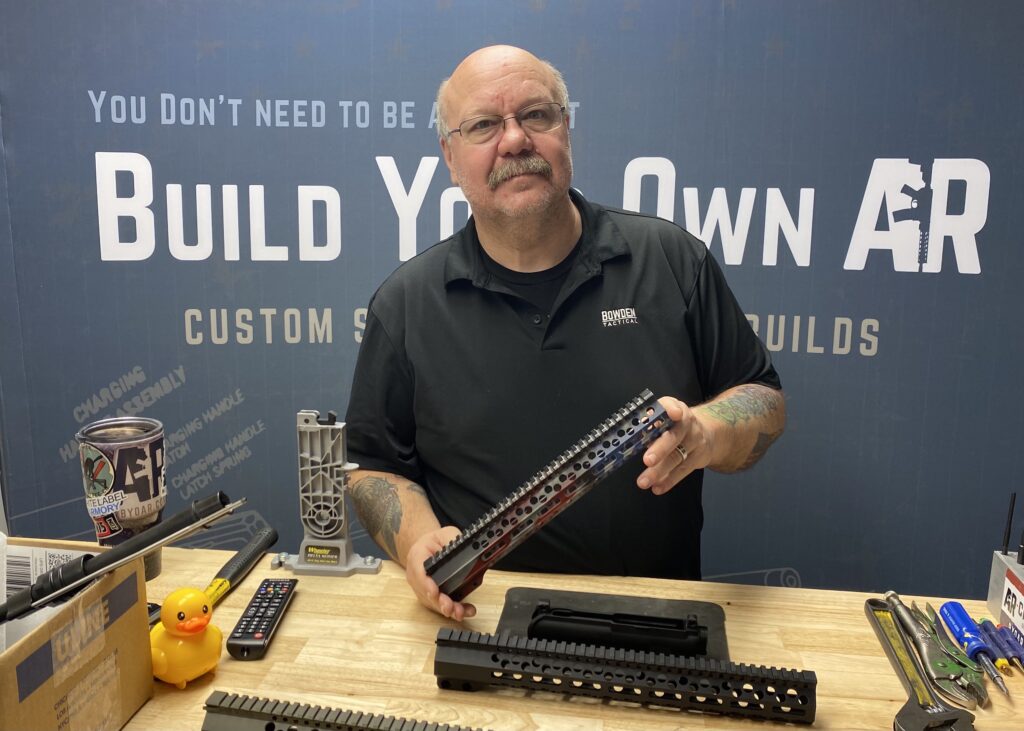 Watch our live show to see how we disassemble our AR.
---
Tips for Cerakote Prep:
If you are going to do it yourself you need to strip the gun down to its base components.
Every screw, spring, detent etc. must be removed and stored for later re-assembly
The same tools you use to build your AR will aid in dis-assembly
Check with your cerakote vendor and see what their process entails. Most will do all the prep work to prepare the parts for coating. They will soak parts in degreaser for 2 to 3 days to remove all residual oils. They will blast parts with their preferred media as well. All you should have to do is send the parts to them.
Sending a serialized lower usually entails you sending a copy of your driver's license with the lower. It will only ship back to the address on your license.
Decide what color(s) you want and discuss options with the cerakoter. Then, let them have at it! Cerakote is a baked on ceramic type finish (there are air dry options for optics) and low temp options for plastic components.
Really it's up to your imagination and budget as to what you can do. I've spent as little as $200 doing an upper, lower and handguard…and as much as $500 doing a battleworn 3 color full rifle.
---
Check out our preferred cerakoter!