When it comes to getting the best stabilization for your AR when doing long-range shooting or hunting, is it best to go with a bipod or a tripod?
Bipod vs. Tripod for Real-World Application
So I recently bought my first full-size tripod, the Bog Deathgrip.
I have used several bipods, but just the short versions made for table top or prone shooting. They can be effective for stabilizing your gun, especially when used with a sandbag or other type of rest under the butt stock.
Bipods are also great for really getting a scope/rifle combo dialed in and taking as much of the human factor out of the equation as you can. Short of buying a sled, this is a good option.
You can spend anywhere from $30 to over $100 on a short action bipod that mounts to your rifle. Just remember you typically get what you pay for. That being said I have a $35 CV Life bipod that has worked just fine for years now. I have not used a standing height bipod so not sure how stable they really are. Physics tells me the taller the legs are the less stable they become…
Check out the above review for 5 different bipods in the under $100 price spectrum.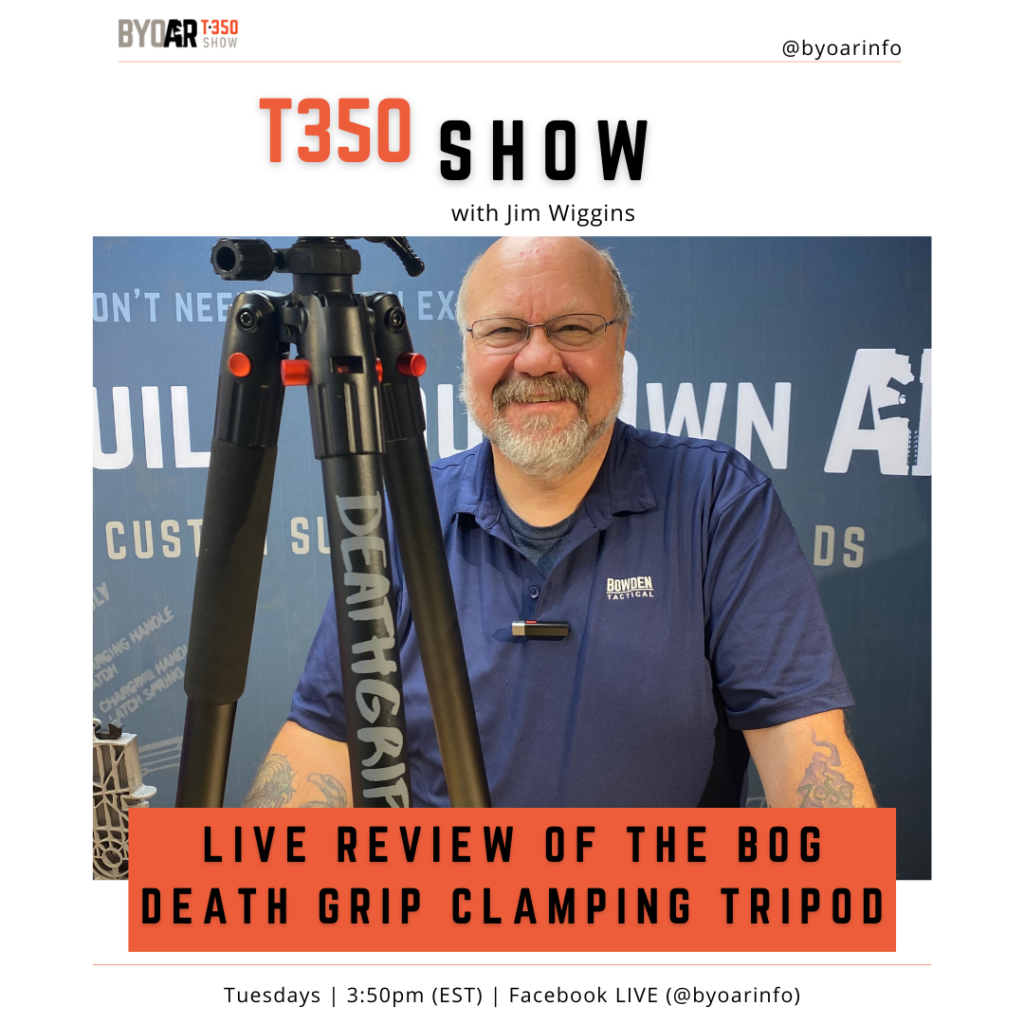 ---
Review: Bog Deathgrip Tripod
So, onto tripods! Like I said, I recently purchased the Bog Deathgrip Tripod and below is my full review.
Out of the box, the quality seems really good for the $140 I spent. The finish was smooth and crisp black. However, the red accents were not something I would go with. Would love to see the camo version but it was about $60 more and I could do the same thing with $10 worth of rattle cans.
The tripod was really easy to setup and manipulate. Locked my 10+ lb .308 in place solidly, yet still allowed me to traverse and sweep the gun as needed.
A level bubble is standard for uneven terrain. And rubber or metal spiked feet are standard for varying ground conditions. With the adjustable and locking leg angles and heights you can go from prone to standing with this setup. The foam padding around one leg was a nice touch for those cold mornings when carrying a piece of metal in your hand can become an issue.
I would probably get a sling for this for any long pack in hunt. Overall I'm really looking forward to trying this thing out this year in the deer blind with both the crossbow and rifle!
Check out this solid review article on some good tripods and variables to take into consideration when looking for a tripod.
---
Want to see what other people think about AR stabilization options? Join our online AR community!