The ammo shortages and huge price increases in the last 1.5 years has seen a huge rise in the demand for dry fire training systems. While nothing can truly simulate the effectiveness of live fire, we have found a system we have fallen in love with: The Mantis X10 with the Blackbeard System for the AR15 platform (plus the new Laser Academy!). Check out our review below to see if this is a good fit for you.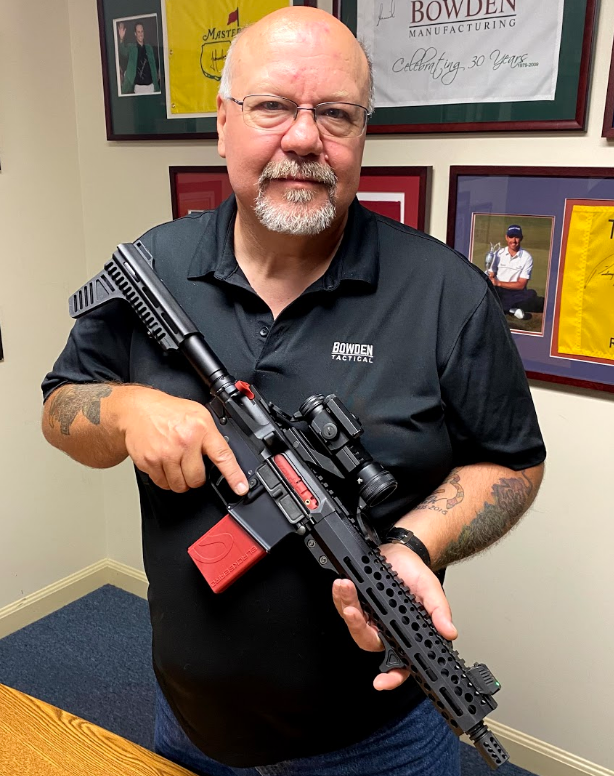 Training With the MantisX System
The MantisX 10 works with Rifles, Pistols, Shotguns and even Bows. It works in both dry fire and live fire modes. With the app that you can download to your phone or tablet, this thing gives you instant feedback and correctional instructions. Shot timers, pre-shot movement, trigger press tracking, average and single shot scoring and so much more. In live fire it also tracks recoil and rise.
The Blackbeard option for the AR15 allows you to shoot rapid fire without charging every round. This is a truly functional hammer reset for the AR15. It slides in place of your bolt and charging handle. Plus, it comes with an optional laser (which you will need for the Laser Academy). And, the magazine insert is your battery pack. Both Mantis X10 and the Blackbeard are rechargeable via a USB cable. They claim 10,000 trigger presses on a single charge. I am a few thousand presses in and still have not charged either unit.
Note: You will need a dry fire adaptor for your pistol or else you will have to charge each shot.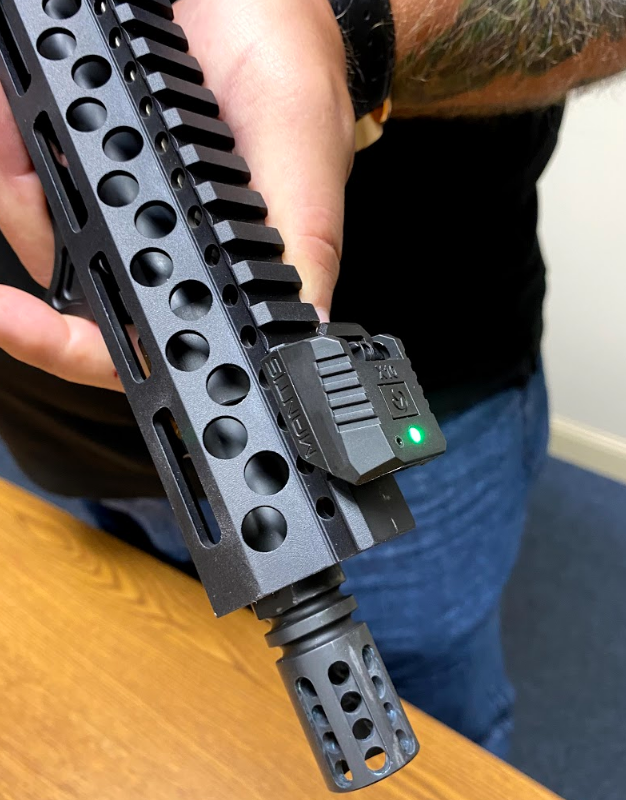 There are multiple training drills available and you can even join online leagues and clubs and shoot against other owners. Multiple training courses and achievement badges are a fun option as well. There are several online forums and Facebook groups (check out MantisX Owners in Facebook groups!).
---
The New Laser Academy
This is used with just the Blackbeard system for the AR or a separate laser system for your pistol. It uses specific targets that are downloadable and recognized by your phone or tablet via QR code technology. 5 standard training drills are available and for a small lifetime membership fee (under $50) you get access to everything, including dueling mode with 2 shooters. Most of the same online capabilities are available as well in the academy as are in the standard App.
This is a great training tool for when you can't get to the range or the price of ammo makes range days prohibitive. Check them out at https://mantisx.com/ We think you'll agree this is the dry fire system to have that also works with live fire.
---
Want to be the first to see us test this training system with live fire? Join our online AR group!