Pistols in the AR platform are still a hot item, and accessories for pistols remain just as hot. One of the perfect places to start is to upgrade the cheap plastic blade that comes with a base model AR pistol.
We have always loved the look of the PDW style, push button, spring loaded, multi-position, collapsible braces. That's a mouthful to say isn't it? Sleek, cool looking, with the style of the original MP5. Or even going way back for us military guys, the M3 submachine I carried in my days as a Tank Driver. The M3 was strictly a wire stock and manually extended, but a fun little gun nonetheless.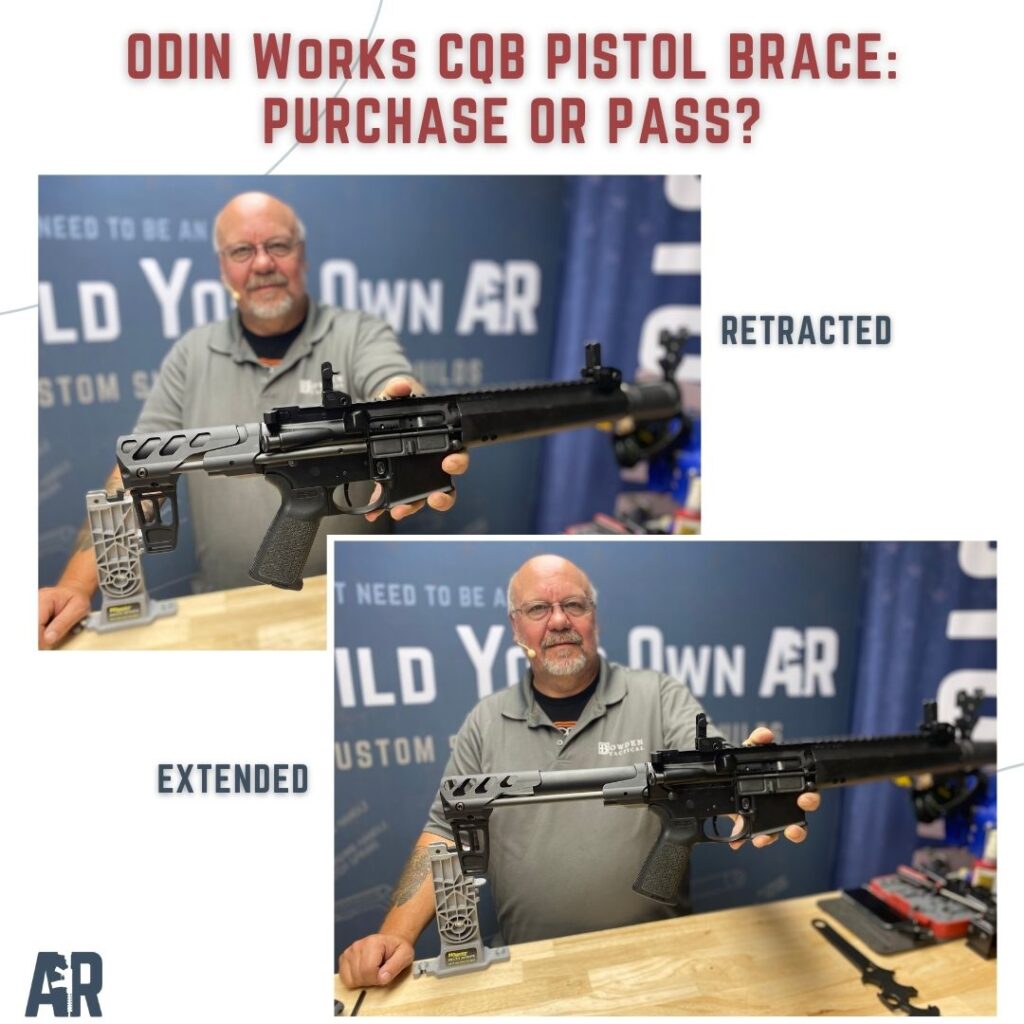 Reviewing the ODIN Works CQB Brace on Our AR Pistol
Out of the box we were fairly impressed with the overall visual and finish quality. Zero evident machining marks and a smooth, evenly blasted finish. The chamfered corners everywhere with no sharp edges makes it nice on bare hands. A clean black anodize that is truly black and matched well with the other components of our 5.56 ARV 7.5 inch AR pistol.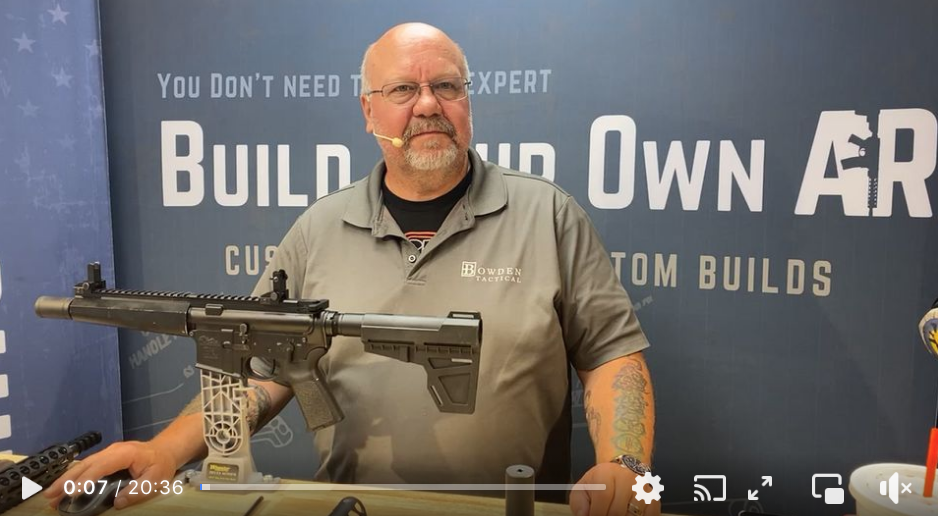 We dis-assembled our old brace and buffer and assembled and installed the ODIN Works in under 10 minutes. It was super simple and needed just a few common tools to achieve finished status. We did a quick function check of the pistol and all was well so we started manipulating the brace. The only down-side I saw was the inability for this style to be ambidextrous. It is a single push button on one side.
Even if you put a button on the other side you would have to push them both to extend or collapse. It locks in the forward position easily and snaps into the fully extended position just as easily with 5 positions total it can be set for any comfort level you want. The push button needs to be depressed at least halfway before dis-engagement occurs. This is good, this prevents bumping the button and collapsing the stock inadvertently. It is very comfortable either against the arm or shouldered. A product of those smooth chamfered corners coming into play again.
Overall we are very pleased with this purchase (around $250 ). Overall impression is 4 stars without having shot it yet. Our next step is to get out and shoot a little and see how it feels in action.
Stay tuned for more on that.
---
DO you own an AR Pistol? Have you done any upgrades on it? Let us know in our online gun group!